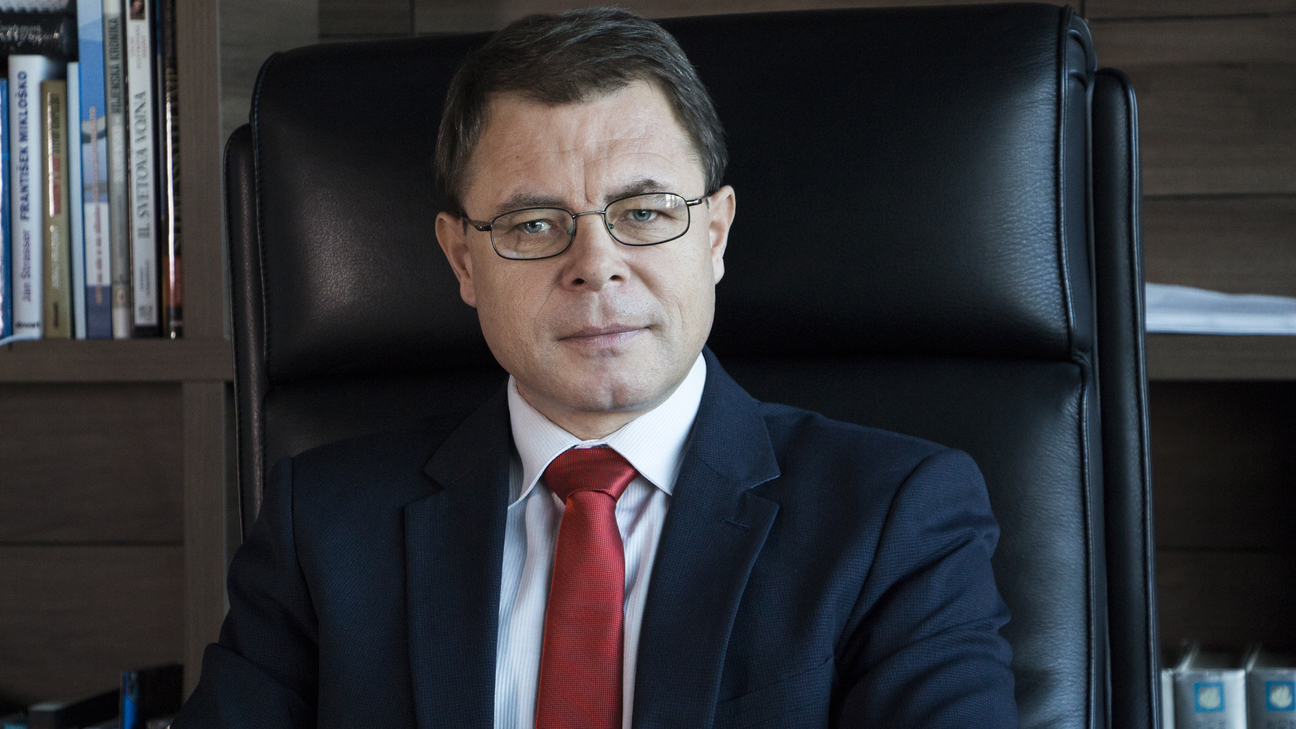 Vladimir Puchala (General Director of TASR)
Vladimir Puchala (TASR General Director): There's no time for too much deliberation; quick decisions need to be made. What seemed impossible yesterday has become a matter of course today.
According to Vladimir Puchala, crises serve as catalysts, essentially bypassing what would be an ordinary course for development, and speeding up processes. The general director of TASR speaks about the management of fear as a very important part of an organisation's well-being during the pandemic. As far as the future of media is concerned, things should be ok if the content is created by skilled journalists who observe certain standards and criteria.
How do you see the pandemic with the eyes of a news agency manager? Would you have seen it differently if you had been just a part of the public?

Fear of an unknown, but imminent threat, is perhaps the same with everyone. However, journalists have to do their job even in the face of fear. Managers, for their part, have to create an environment that would minimise the risk as far as possible. Journalists are used to working when many others are at home and the coronavirus outbreak made this aspect even more palpable. Another dimension is the need to find one's bearings in a flood of information from various sources. Journalists need to discern the important from the unimportant and put forward to the public only facts from good sources. This is always pretty difficult when major disasters occur. You initially struggle with a lack of information and later with its quantity.

What were the main measures you took for TASR at the beginning of the pandemic? Do you foresee those measures, or part of them, to become permanent?

There are two important aspects: management of fear and continuity of news service. Management needs to rationalise fears. It needs to provide protective items, isolation for the staff and the possibility of home office, if it's viable. Emergency situations accelerate developments. Crises serve as catalysts; they essentially bypass what would be an ordinary course for development. What would normally take years is done within a few seconds in a crisis. There's no time for too much deliberation; quick decisions need to be made. What seemed impossible yesterday has become a matter of course today. A record of yesterday is the norm today. What was considered too risky in terms of technology yesterday has been launched into full operation and it's working. The things will be settled in their proper places by time. I think that the home office has shown some potential, but it also holds that teamwork is greatly facilitated by real presence at the workplace. We see home office as an alternative that can be used in case of emergency or any other need.

How do you see the evolution of media in Slovakia during the past few months?

I believe that the process has been quite similar in all countries, so it isn't necessary to repeat it at length here. There has been a decline of income, individual news outlets have had to reduce their staff and some minor media outlets have disappeared. Meanwhile, there has been an expansion of social networks, which swallow a considerable portion of advertising money and frequently spread hoaxes… The coronavirus outbreak significantly increased people's interest in information, with the numbers of visitors to news websites soaring high into the sky. Nevertheless, this is already gradually returning to normal.

Is TASR's performance better or worse during the pandemic?

Extraordinary situations help to produce extraordinary performance. You only get to know the sound of a bell by striking it, as the saying goes. We brought more news stories during the crisis than usually, despite difficult conditions. At the same time, despite the break neck speed, it was also important to maintain a sound dose of journalistic scepticism and to keep things in perspective. In other words: it was about discerning politicians' impressions from facts. The international news service had to check assiduously the credibility of individual sources all the time. Overall, it was about finding a proper balance between bringing enough information and not contributing to unnecessary panic.

TASR took action to optimise its costs as early as towards the end of March, in order to be prepared for worse times to come. On the other hand, we also view this situation as an opportunity for the agency and its products. The reduction of staff in individual news outlets means that these media will use more products of news agencies. This is why we are approaching existing and new customers to present our services to them. We are striving to get even more information and to cover the regions even better, while technically improving the distribution of our products.

Which is your vision of the future of media worldwide?

The most difficult thing to foretell is the future, allegedly. When it comes to prognoses, it's quite possible that what we don't know is more important than what we do know. Thirty years ago, we thought that we would be flying in space by this time, but the times have instead really been changed by the internet, which wasn't foretold by anybody back then. I personally would prefer it the most to hear news sung by troubadours, like in Gabriel García Márquez's book One Hundred Years of Solitude. But seriously: it's necessary for news agencies to raise their voices. If Facebook and Google buy AP and Reuters, information will be mingled with opinions and it will be even more difficult to sort them out. It's necessary to educate and look for models – on the level of states and international organisations – that wouldn't prevent the spreading of information, but would regulate the spreading of hoaxes. I appreciate the anti-hoax programmes by AFP and Reuters, for example, which unveil some of the traps present on social networks. Just anything can become an information channel now: fridge, mirror, you can project news on the sky every morning … but what matters is to ensure that the content is created by skilled journalists who observe certain standards and criteria.
Interview by Alexandru Giboi (EANA Secretary General) for the "EANA Top Voices" project.