The first EANA Training for journalists took place during the EANA Conference in Prague
A group of young journalists from member agencies of the European Alliance of News Agencies (EANA) took part in a three-day training course provided by the ČTK Academy. The training concentrated on how to use the most basic equipment for multimedia work. The training helped journalists from Cyprus, Slovenia, Turkey, Serbia, Ukraine and Slovakia to improve their skills. The lecturers were AFP correspondent in Prague Jan Flemr of holder of one of the World Press Photo awards, CTK photojournalist Roman Vondrouš.
"We spent three great days with young and eager colleagues. The worked in the newsroom and outside, they wrote stories, took photographs and shot videos. We could see that they enjoyed it and we enjoyed it very much, too. It was not just one-sided experience. It enriched us very much, for example just by their view of journalistic work, "says Jiří Chrást, director of the ČTK Academy, who shared with young colleagues the basics of newsgathering.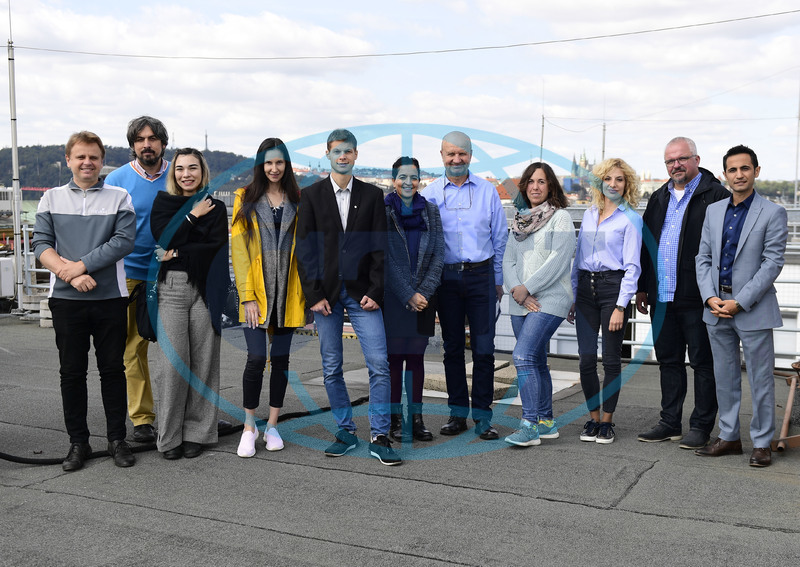 Foreign journalists especially appreciated the fact that the course tightly blended theory with practice. Everything the trainers were talking about was immediately tried. "It was a great opportunity to exchange experiences and understand how the various agencies work," said Ukrainian journalist Yuliia Ovsiannikova, who, as a photographer, welcomed the opportunity to improve her writing skills.
Kyriaki Christodoulou, a CNA journalist, praised the professional work of lecturers. "Our texts were rated by professionals with years of experience, that was a real honour," she said. "I liked that we could exchange views on how we work in our countries, how politicians and politicians try to interfere, because we are all news agencies." 
More about the EANA Training, from CTK.