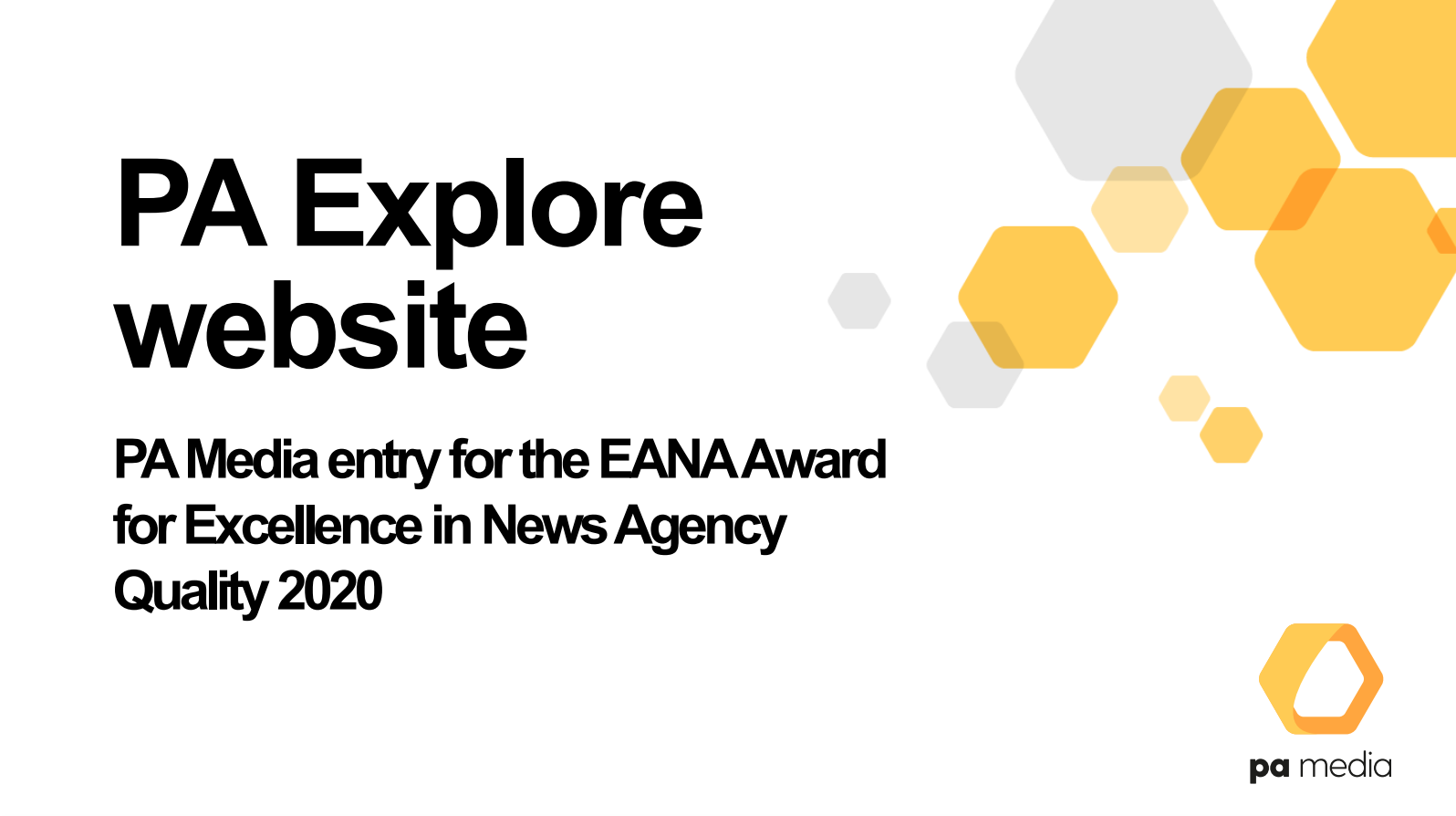 PA Media Group has won the EANA Award for Excellence in News Agency Quality 2020
News agencies APA (Austria), belga (Belgium), dpa (Germany) and PA Media (UK) have submitted applications for the EANA Award of Excellence in News Agency Quality 2020. As previously stated by the EANA Board "the awarded project should solve a relevant problem in an innovative way, should be applicable to other members, should take into consideration a turnover vs cost analysis, and should also extend coverage of news agencies".
Due to the fact that Peter Kropsch, the EANA President, and Clive Marshall, member of the EANA Board, both lead news agencies that applied for the Award, the Board's decision was that they will not take part at all in the voting process that led to the winner. Therefore, the members of the jury were Armela Krasniqi (director general of ATA and member of the EANA Board), Jiri Majstr (director general of CTK and member of the EANA Board) and Alexandru Giboi (Secretary general of EANA). The winning project was determined from the votes of the members of the jury, who gave scores for each relevant aspect of the proposals: innovation, applicability, financial benefits, coverage extension.
The winner of the EANA Award of Excellence in News Agency Quality 2020 is Mr Peter Clifton, on behalf of PA Media, who submitted the winning project, PA Explore.
Please see below the description of the project, as written by Peter Clifton, PA Media's Editor-in-Chief:
"Work on transforming PA's content began with our move to WordPress, which allows our journalists to build stories for multiple platforms from a single template. With this work complete, our focus turned to building a new, state-of-the-art platform to showcase our content – PA Explore.

We spent a lot of time talking to our many customers, listening to their feedback, and then planning a platform that makes it as easy as possible for them to find PA content. Some of our bigger customers have feeds of PA content fed directly into their own systems, but for them PA Explore is still the easiest way to check what PA content is available. And for all customers, big and small, all the content on Explore can be downloaded direct from the site for rapid use.
The platform is also optimised for mobile and tablet, and is ideal for journalists working at home away from their newsroom systems – something which has proved invaluable during the Coronavirus epidemic. Explore has a range of new functionality, including email notifications allowing journalists to stay up to date with stories they are interested in.
We were expecting a gradual roll-out of Explore from March 2020, but Covid-19 accelerated that plan because the new platform is so good for homeworking. We encouraged customers to move to the platform with a focused marketing campaign including a series of webinars and on-demand video tutorials. At the time of writing, well over 5,000 journalists now have access to the platform, all our major customers have made the switch, and feedback has been universally positive." 
Peter Clifton will be invited to present PA Explore, the Award-winning project, during the next EANA General Assembly.