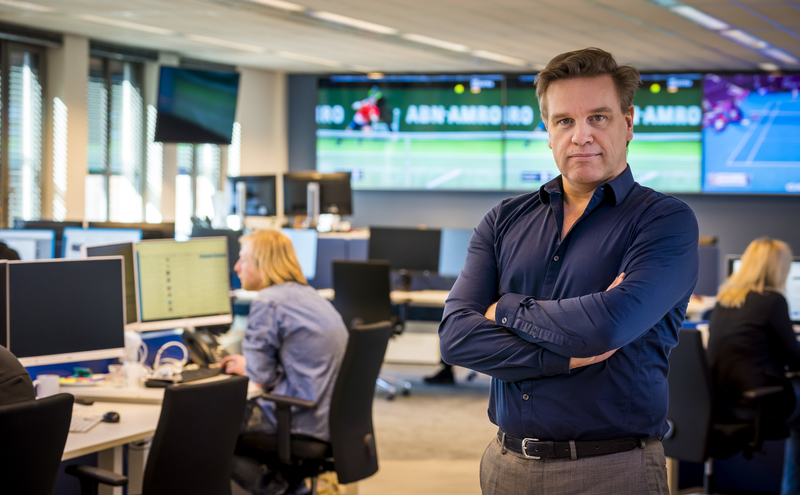 Martijn Bennis (ANP CEO): The Covid crisis highlights the importance of the press agency. Facts and expertise have gained in importance because there are so many uncertainties surrounding the virus
Martijn Bennis, CEO of ANP, discusses "the concept of fact" and how important this is to news agencies. Furthermore, he explains how the crisis can prove to be an opportunity and shows how ANP deals with the new context. 

ANP was one of the agencies stepping forward to help HINA when their situation was critical. Which do you think are the core values ANP stands for? What drives your news agency forward? 
The core value for ANP is the concept of fact. Facts are the building blocks for finding the truth and for a shared basis for social debate. For this reason, journalism should be completely independent of forces that may have an interest in hiding facts, such as the government or commercial organisations.
How did the Covid-19 crisis impact ANP? Do you think that during times of crisis worldwide the values of journalism were affected negatively? 
The Covid crisis highlights the importance of the press agency. Facts and expertise have gained in importance because there are so many uncertainties surrounding the virus. ANP has recently produced a lot more than normal and we have noticed that our customers use our content a lot.
Did ANP take any special measures during this crisis? 
Of course, the entire organisation was continued outside the office, just like other companies. Because we were already completely cloud-based, it wasn't technically complicated. From a business point of view, we are not very vulnerable because we have long-term contracts. However, we have started to pay more attention to costs in order to be prepared for the economic recession. We also postponed particular investments. We did not have to fire anyone, nor do we see any need for a reorganisation as long as our customers remain loyal to us. We have no signals that publishers do not want to continue to use our services.
Do you foresee any negative impact on the revenues of the agency? Does the Dutch state get involved in any way in supporting the media in the Netherlands? 
Our business consists of three parts: news production, photo production and business services. We expect some decline in the photo market because the secondary market may decline as result of the recession. In the business market we expect a slower growth of new business and perhaps some decline if contracts need to be renewed. Our profitability will decline slightly but we expect to remain financially healthy. The state does not finance us in any way but is, for many years, a buyer of our news at normal market conditions. Because of the crisis, the state has offered financial assistance to local media parties. All companies are eligible for job retention schemes. The condition is that the turnover decreases by at least 20 percent. ANP does not use these schemes, I do not know to what extent Dutch publishers do.

What do you think are the best ways for a news agency to overcome the crisis? 
Like any company, ANP has to prove its added value on a daily basis. Bottom line is to show that we are saving costs compared to the scenario that publishers have to organize their news, photos and news agenda without the news agency. So our production must be in order beyond any doubt. We have invested in dashboards to prove how our content is used by our customers. The crisis is helping us on the one hand because we are more relevant than ever. On the other hand, the crisis is, of course, a threat; if our customers get into trouble, we unavoidably will feel the consequences.
Interview by Alexandru Giboi (EANA Secretary General) for the "EANA Top Voices" project.