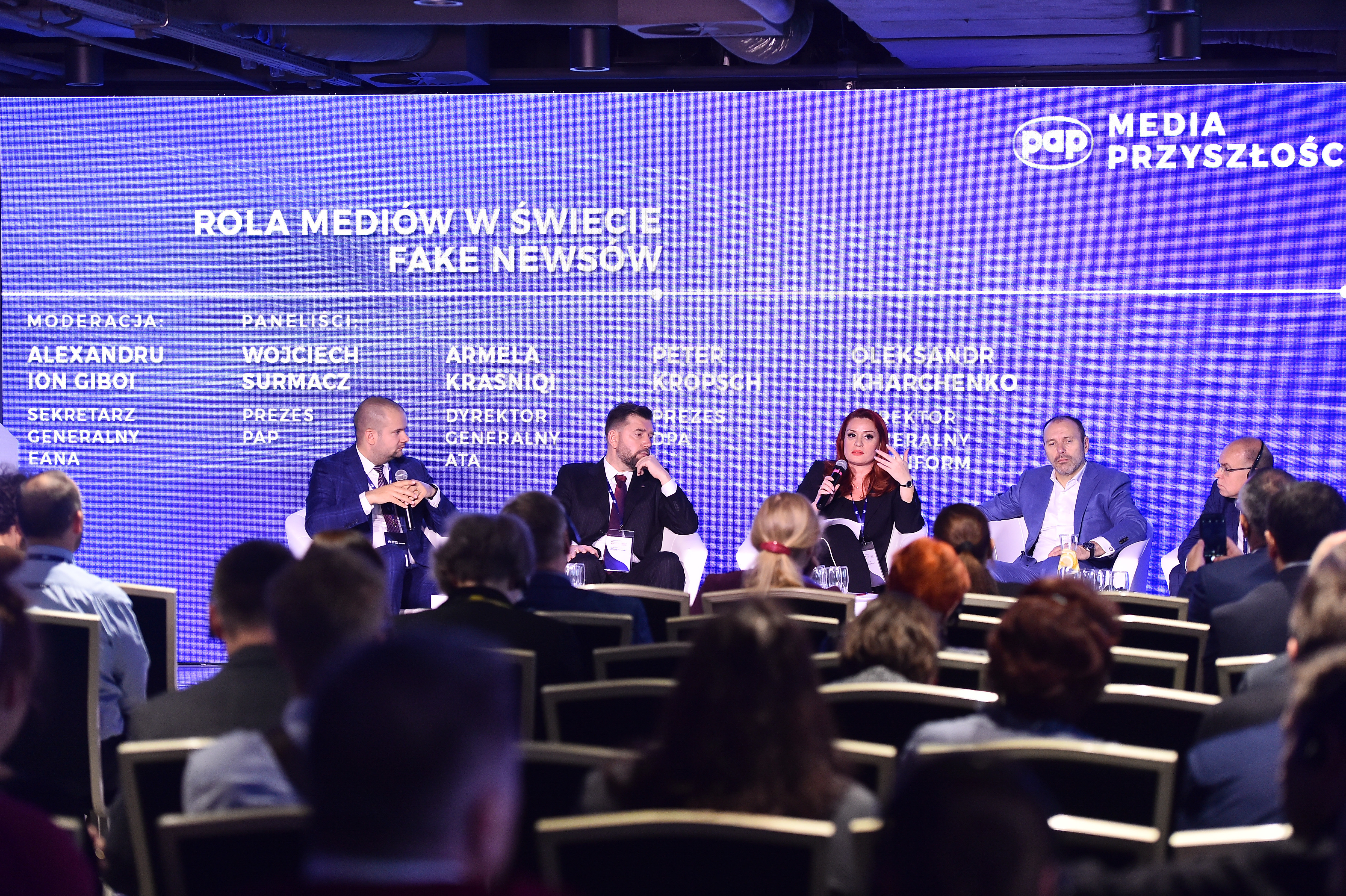 EANA represented at "Future of Media" conference organised by Polish Press Agency
EANA member PAP organised the only conference in Poland on the future of the media, development directions of the information ecosystem and the role of digital innovation in social communication.
Several hundred representatives of national and local media, technology companies, as well as communication specialists attended the conference. The event was held under the patronage of the Ministry of Digital Affairs and the Ministry of Culture and National Heritage. The strategic partner of the conference was the Polish State Railways.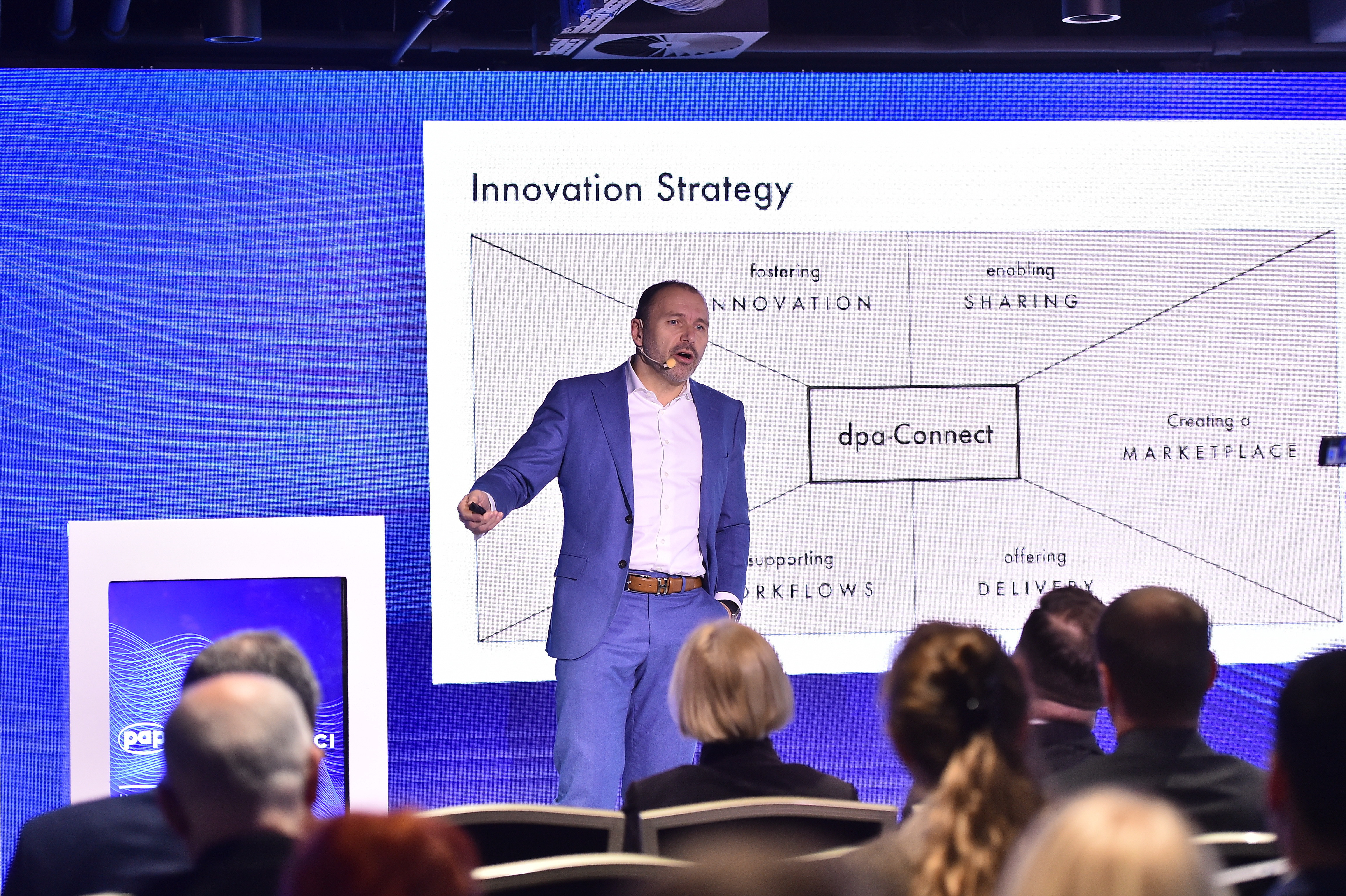 EANA was represented at the conference by the President, Peter Kropsch, by Armela Krasniqi, member of the Board, and by Secretary General Alexandru Giboi.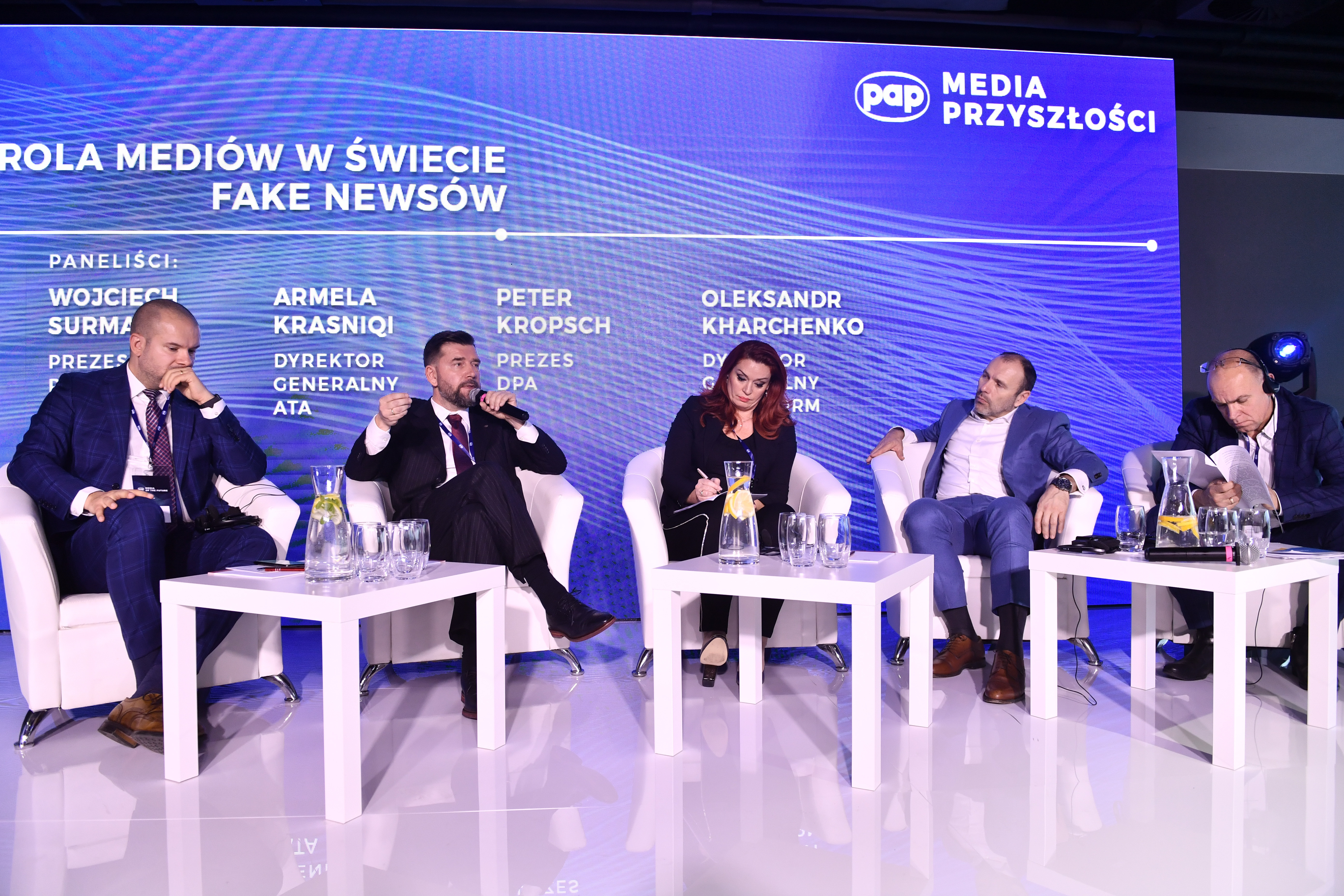 Peter Kropsch was one of the keynote speakers at the event, holding a presentation about innovation in dpa, and also took part in the panel titled "The Role of News Agencies in a World of Fake News", moderated by Alexandru Giboi. Wojteck Surmacz (PAP), Armela Krasniqi (ATA) and Oleksandr Kharchenko (Ukrinform) were also speakers in the panel.  
You can read more about the conference here.