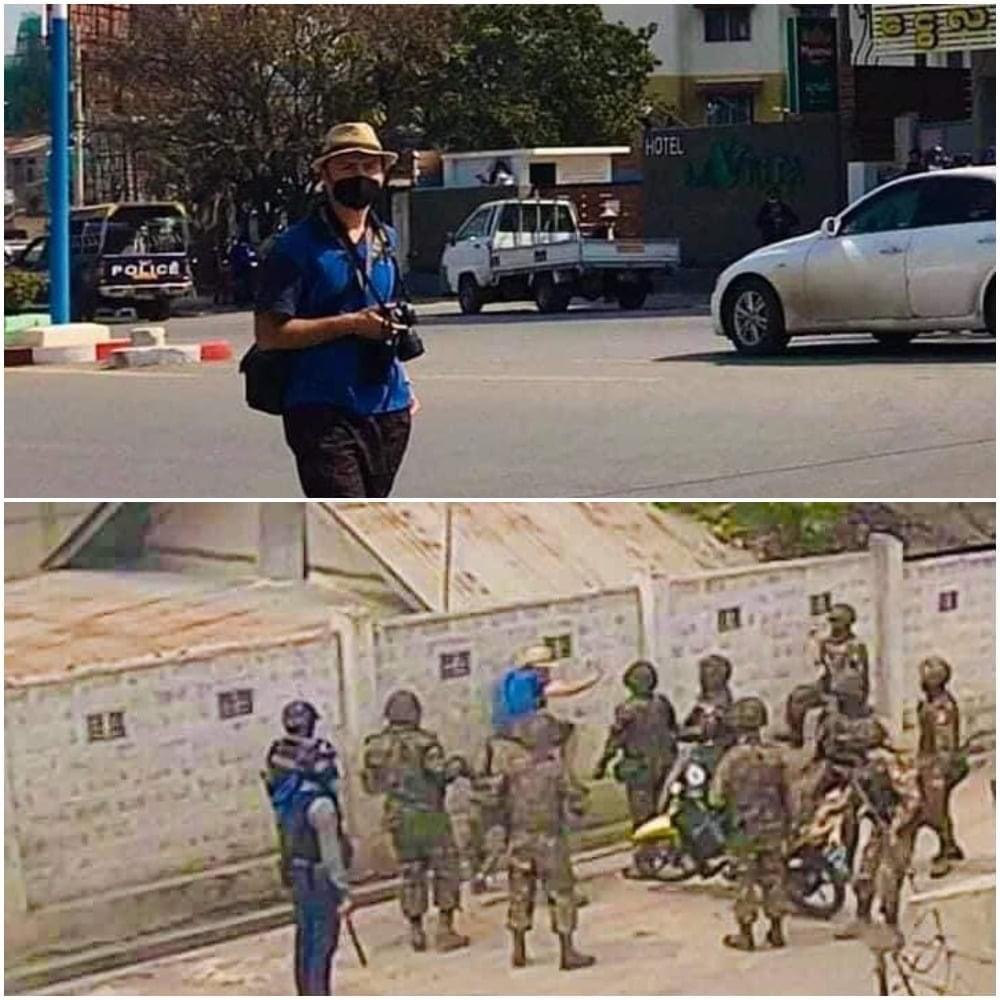 Journalist Robert Bociaga (top) being arrested by Myanmar security forces (Photo source: Wai Wai Nu, Twitter @waiwainu)
EANA asks for immediate release of the Polish journalist working for dpa arrested in Myanmar
The European Alliance of News Agencies asks for the immediate release of Robert Bociaga, Polish journalist working for dpa, arrested by security forces in Myanmar. After another case of a foreign journalist being arrested in February, it would be extremely concerning to witness press freedom being disregarded again by the Myanmar authorities.
Journalists should be able to work free of pressure of any sorts, anywhere in the world, as the news they provide help shape better societies. EANA strongly supports free journalism and especially encourages governments to uphold the democratic rights of journalists. 
We encourage the Myanmar authorities to release the journalist from the arrest and contact dpa, the employer of Robert Bociaga, or the Polish or German authorities.
The Board of EANA
March 12th, 2021